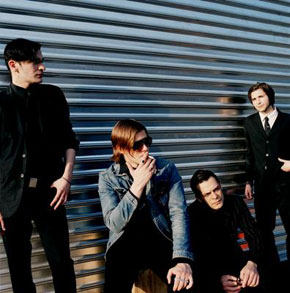 There has been a lot of new news from the Interpol camp in the last few days...
First off there is a release date. July 10th has been stamped as the release date by Capitol Records.
Second there is now an album name and track listing. The album will be named
Our Love To Admire
, and the tracklisting will be as follows:
01 Pioneer to the Falls
02 No I in Threesome
03 The Scale
04 The Heinrich Maneuver
05 Mammoth
06 Pace Is the Trick
07 All Fired Up
08 Rest My Chemistry
09 Who Do You Think
10 Wrecking Ball
11 The Lighthouse
Bonus: Here is a clip of Interpol performing "The Heinrich Maneuver" in Canada.