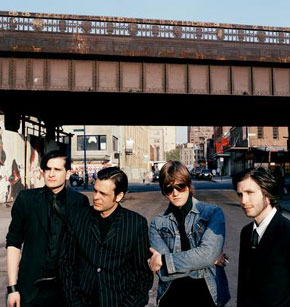 Interpol has announced a 10 date tour across Canada to preview new material.
The tour:
Ottawa - Capitol (April 15)
Kitchener - Element (April 16)
London - Cowboys Ranch (April 17)
Winnipeg - Garrick Center (April 20)
Calgary - MacEwan Centre (April 22)
Edmonton - Event Center (April 23)
Vancouver - The Commodore (April 25)
The new material to be previewed is for their new album that is in the works. No indication so far when that album will be done and released.
Also, no word as to Carlos D DJing after every show...
Interpol will have a US date coming up at Coachella at the end of April...